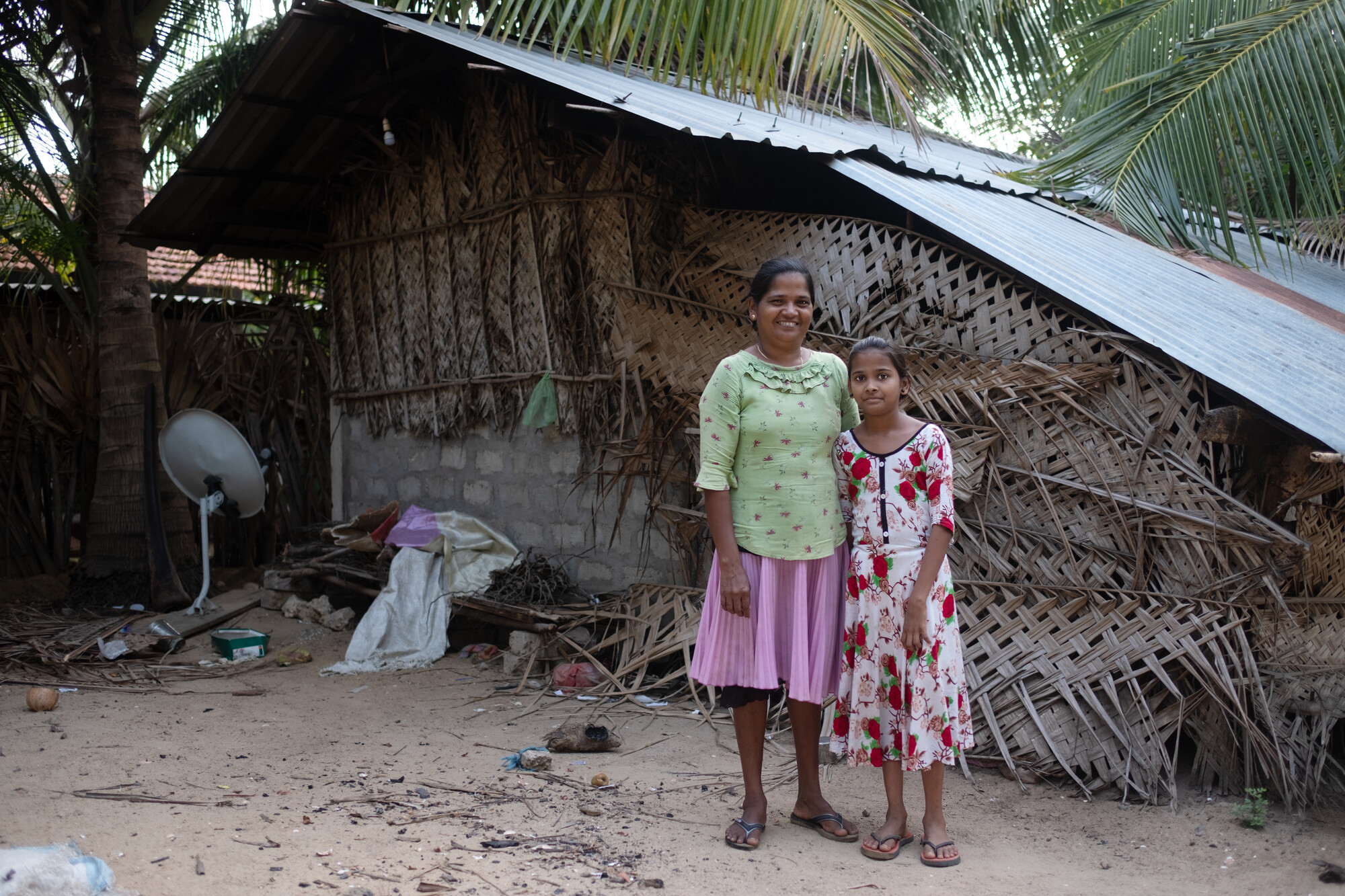 Vavi lives in a remote village in the north of Sri Lanka. In the past, she was an active member of her community, and, working as a labourer, she earned enough money to provide for her children. But everything changed when she was diagnosed with leprosy at the age of 32.
In rural areas, many people like Vavi get their water from a communal well. But when Vavi's neighbours discovered she had leprosy, their fear of the disease was so great that they stopped her from using it. Vavi's friends turned on her. It became difficult for her to find water for drinking and cooking, and it was even hard to keep clean.
Vavi was also mistreated at work. Although she was taking the cure for leprosy, she was still struggling with the side effects of the disease. Her employers were unhappy that this was preventing her from working as quickly as she had done before. Before long, she lost her job. She felt desperate – would leprosy stop her from ever working again? What would happen to her children if she couldn't provide for them?
The Leprosy Mission's partner in Sri Lanka, Kaveri Kala Manram (KKM), works with people like Vavi to help them heal from leprosy and live life to the full again. A vital part of KKM's work is making sure that families affected by leprosy have enough nutritious food to eat and the opportunity to grow enough fruit and vegetables to sell, providing a good income.
The KKM team heard about Vavi and reached out to provide support to her family. Now, Vavi has a well of her own, so she and her children have easy access to clean water. She has also been provided with the plants to help her grow coconut trees and vegetables, as well as training to get the most out of her garden.
Today, Vavi feels more independent than ever, and will have a sustainable income for many years to come. But there are many more people like her, trapped in a cycle of leprosy and poverty. Your support today can help change that.